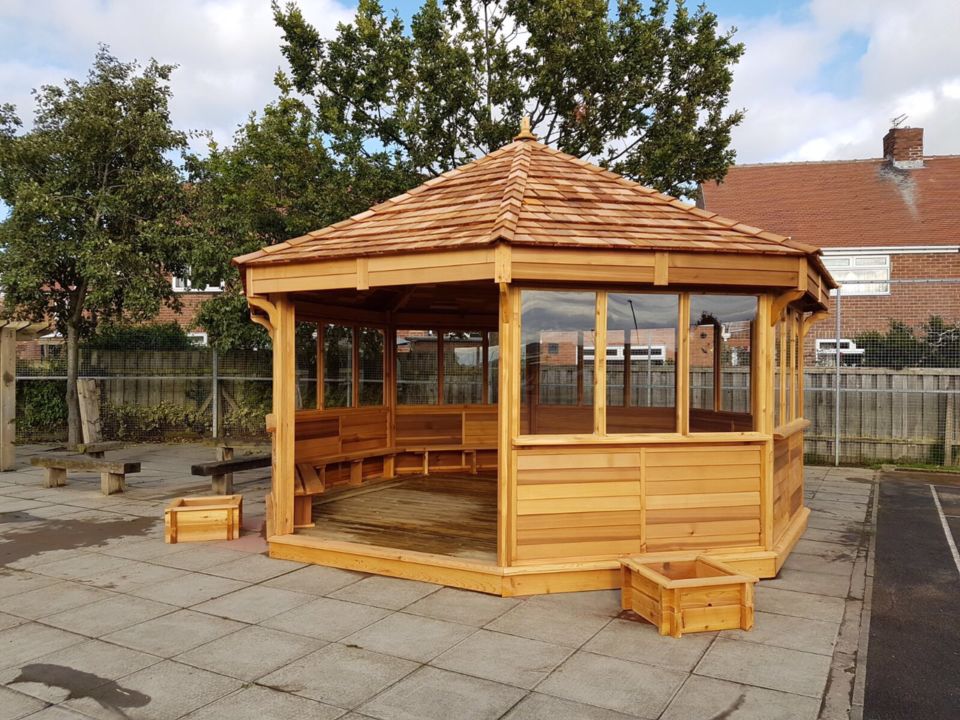 A lot of our outdoor classrooms and school classroom buildings feature cedar as the principal default timber or as external cladding on our timber framed buildings. And there are some very good reasons for this from a school's point of view & perspective. We list below some of cedar's principal qualities and why it is of a benefit therefore within a school environment.
Western Red Cedar is a well accepted softwood timber from British Columbia in Canada, renowned for its beautiful appearance, its ability to last for many years without maintenance and its acoustical and warmth insulation properties. Slow growing and naturally durable, it is the product of choice amongst architects and recognised worldwide as being the ideal material for residential and commercial buildings. We buy cedar in container load quantities, direct from the sawmills of British Columbia, and as a result we are able to pass on to our customers the cost benefit of the savings that we can achieve.
Decay Resistance
One of its most well-known and valuable characteristics is its natural high resistance to decay. Cedar has its own built-in preservatives known as thujaplicins, which enable cedar to last for many years and under most conditions. Unlike most other softwoods, it requires no artificial treatment  such as tanalith and is therefore one of the most durable coniferous species.
This is the reason we are able to offer an extended 15 year guarantee against timber rot, decay and degradation on our cedar products.
Natural Insulator
Cedar has a low density value which not only makes it an easy wood to work with but also it massively enhances its natural insulation value. Timbers with a low density value typically have the highest insulation properties and values because the cavities within the wood fill with air – and air is one the best known thermal insulators. Timber is a natural insulator anyway (hence the reason why people in northern Scandinavia all live in log cabins for example!) but cedar stands out as being one of the best and is way better than brick, concrete or steel. So this means reduced running costs for a school. And remember insulation is there for two reasons – to keep in the heat and to keep out the heat so the building is kept cool during the hot summer months and warm when winter comes.
Stability
It has a very low shrinkage factor which means that it has a high resistance to warping, twisting and checking which can be found amongst other softwood timbers. And it has high acoustical properties which means it can dampen vibrations.
Minimal Maintenance
From the point of view of degradation or rot, no treatment is required. From the point of view of colour change, cedar, like all other timbers, reacts to strong direct sunlight. Either schools can leave it and within two or three years, the cedar will turn from being a brown/red colour to a more mature silver/grey. Alternatively, cedar oil will maintain the original colour for a while but this is purely an aesthetic choice to make. But for those schools wanting to preserve the cedar tint for a longer period of time, then we recommend the use of Sikkens Novatech wood treatment. All our buildings are treated with this preservative and it is recommended that it be re-applied every 4 years or so a simple and it is an inexpensive application.
Environmental
Cedar, like the majority of timbers, leaves a very small environmental footprint. It grows naturally and therefore produces less waste. It also uses less energy compared to other materials. And a major factor is that wood absorbs CO2 from the atmosphere thereby reducing the world's carbon emissions.
For further details on the benefits of using cedar, please visit the website given below:
http://www.realcedar.com/why-real-cedar/
The Hideout House Company Ltd
Tel: 01865 858982 or email: info@hideouthouse.com
www.hideouthouse.com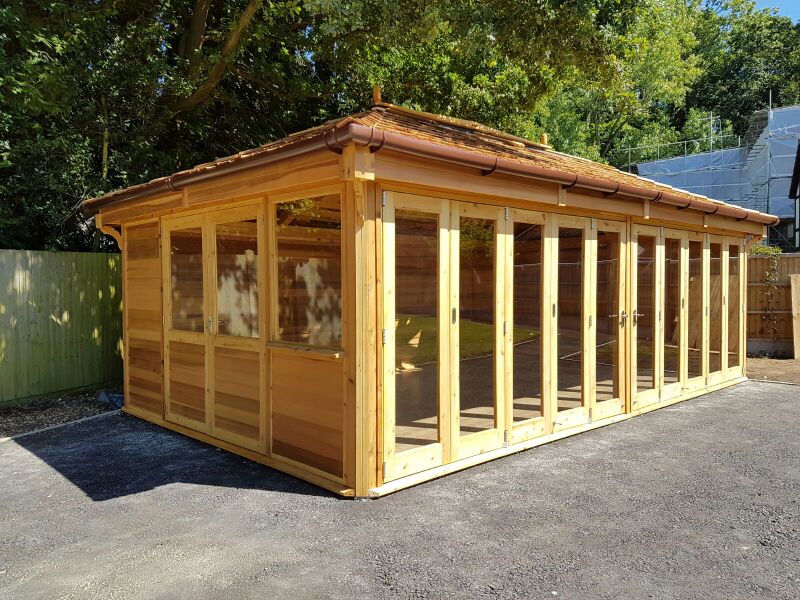 http://www.hideouthouse.com/wp-content/uploads/2015/05/logo-300x129.png
0
0
admin
http://www.hideouthouse.com/wp-content/uploads/2015/05/logo-300x129.png
admin
2017-12-08 09:31:06
2017-12-08 09:33:54
Why We Use Cedar For Our Outdoor Classrooms